Visa on arrival bali 2022
content updated: 17 May, 2022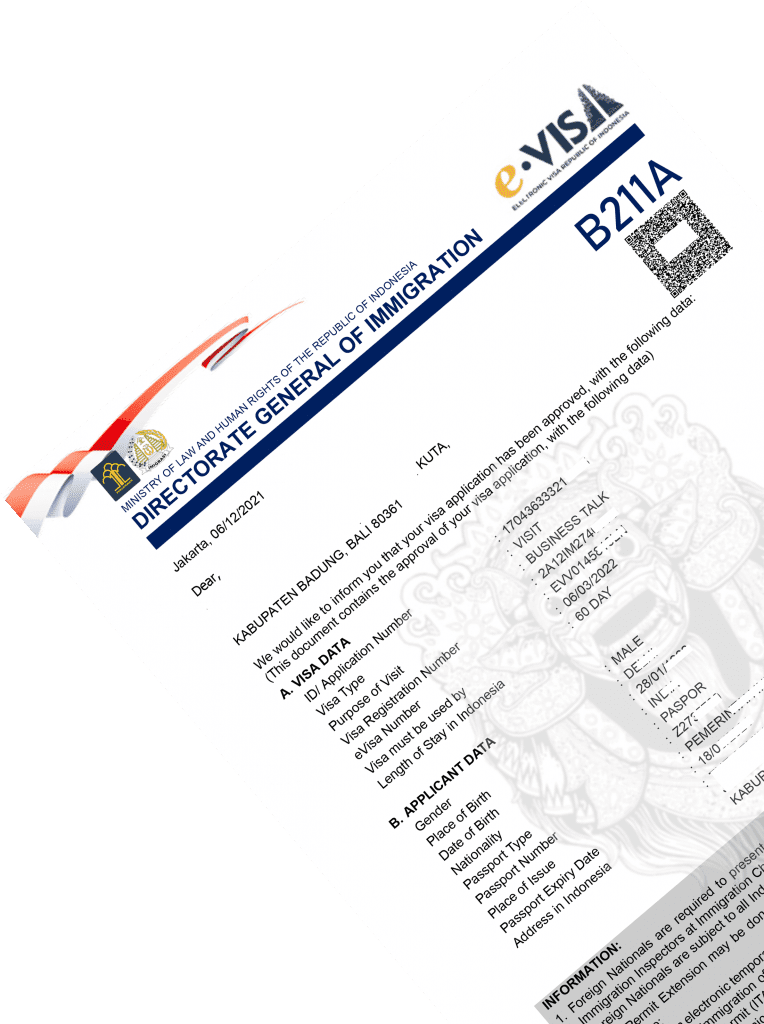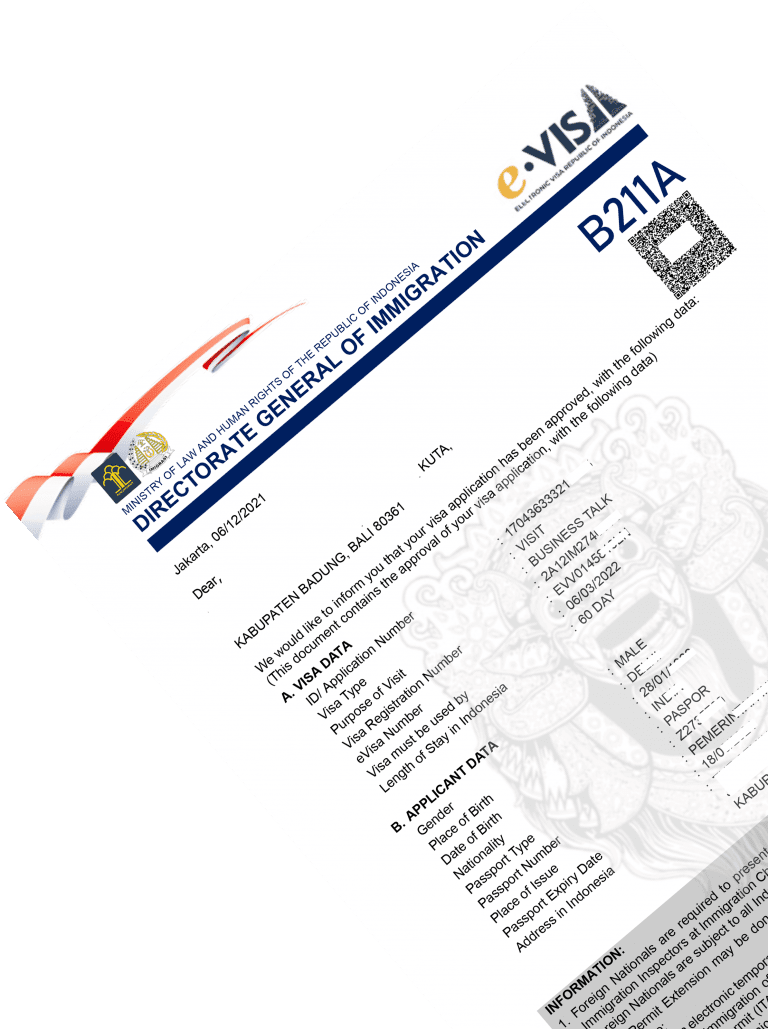 bali entry requirements, voa requirements bali
VOA is available for the citizens of 60 countries
Direct international travelers arriving in Bali by sea or air are eligible to receive a visa-on-arrival at their port of entry.
Argentina
Australia
Austria
Belgium
Brazil
Brunei
Bulgarian
Cambodia
Canada
China
Croatia
Chech
Cyprus
Denmark
East Timor
Estonia
India
Ireland
Italy
Finland
France
Germany
Greece
Hong Kong
Hungary
Japan
Laos
Latvia
Lithuania
Luxemburg
Malaysia
Malta
Mexico
Myanmar
Netherlands
New Zealand
Norway
Philipines
Poland
Portugal
Qatar
Romania
Saudi Arabia
Seychelles

Singapore
Slovakia
Slovenia
South Africa
South Korea
Spain
Sweden
Switzerland
Taiwan
Thailand
Tunisia
Turkey
United Kingdom
USA
UAE

Vietnam
bali voa visa 2022 requirements
Your nationality (passport) have to be on the list of 60 countries allowed, NOT your country of origin. 

A passport valid for at least six months beyond the date of the visit.
A visa if the traveler is not an Indonesian citizen or from one of the 60 countries listed above eligible for a visa-on-arrival.
Proof of full vaccination.
A "negative" result of a PCR Swab test administered 48h before their departure.

Insurance covering Covid 19 for amount minimum 25.000 USD – can be bought after arrival, around 500.000 IDR
If you do not meet any of the conditions for a VOA, you must apply for a B211 visa HERE
Travelers tested "negative" for COVID-19 upon arrival in Bali are free to continue to destinations across Bali. Those testing positive for COVID-19 are required to isolate at an approved quarantine hotel until they can produce a "negative" test result. Elderly travelers suffering from co-morbidities will be hospitalized. If on the third day of their hospital stay, they test negative for COVID-19, they can then start their Bali holiday. 
International travelers are still required to have health insurance that provides coverage for COVID-19 treatment.
Quarantine (MONITORING) in bali
Single dose vaccinated = 5 days quarantine
Double dose (fully) vaccinated = no quarantine.
Fully vaccinated + booster = no quarantine.
Johnson&Johnson 1 doze is considered as full vaccine 1/1
Unvaccinated child under 12 years old will follow the quarantine protocol of the parents.
Kids above 12 years old need to be vaccinated by the same rules as parents.
bali visa on arrival price
Visa On Arrival price is IDR 500,000 paid on arrival on the airport/port.
PROCESS OF Visa on arrival bali
1. You have to fill out the eHac international form in Pedullilindungi (app) before departure.
2. After arrival checking vaccination certificates.
3. Your eHac + hotel booking will be checked.
4. After passing multiple checkpoints (checking also health insurance, return or onward flight ticket within 30 or 60 days), you will pay your Visa-On-Arrival (500,000 Rp cash, via Credit Card or equivalent in a few foreign currencies). The receipt will be needed to get the visit visa sticker (valid 30 days) in your passport.
5. Collect your bags, pass checkpoint with bags and go to your transportation.
If you want to stay longer than 30 days, you need to extend your visa. You can do it for another 30 days. Please contact us or fill the form for pickup your documents around 5 business days before your visa expires. Our courier will collect your documents for free.
You can send your documents to us earlier, but NOT later than 5 business days before 30 days visa expires. 
Your documents will be sent directly to Immigration Officers and process can take up to 12 business days so please make a copy of your passport if you need to travel in Indonesia during extension process. 
Applied extension process covering you from overstay after first visa expiry date. 
Remember, one day of overstay is 1mln IDR penalty – fill the extension form and relax.

Staying longer:
After the period of 30+30 days you can't stay in Indonesia, you have to leave the country. 
You can't apply for any other stay permit if you came to Indonesia on VOA.
process of voa extension, door-to-door service
1. Fill the form with your nesessery data, then we will send you a courier for your passport.
2. The passport will be taken to the immigration office where our agent will submit the remaining required documents
3. You will receive the date, time and address of the office where you will take a photo and fingerprints
4. You will go to the immigration office to take a photo and make fingers scans
5. We are waiting for the end of the process
6. Once the process is complete, we will send your passport back with an extended visa
REMEMBER:
– Your passport will be in Immigration Office since you apply until extension process is finished.
– You have to be available to go for biometrics around week after extension is applied
Bali – Rp. 1,300,000
Jakarta – Rp. 1,650,000
The duration of the renewal process is approximately 10 working days.
If you plan to move from Bali to other parts of Indonesia, be sure to let us know.

If you have any questions
By contacting a specialist directly, you will save a lot of time, nerves and money.
Our team has many years of experience in putting cases on the right track. You can write to us in Polish, English, and of course Bahasa Indonesia.

Clients from all over the world